close
Thank you for visiting BlackShare TV. Join today for free. Earn ad revenue, accept recurring donations, sell your video content and even charge a one time subscription fee. Expand your income stream and sign up today to BlackShare TV. Must be 13 yrs or older to access this site.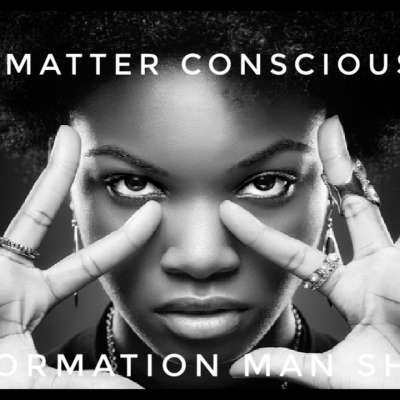 This video is age restricted for viewers under +18
Create an account or login to confirm your age.
Nick Cannon Fired From Viacom Here's What It Means, The Truth
Nick Cannon is apologizing for anti-Semitic sentiments made recently on his podcast, a day after ViacomCBS cut ties with the TV host. "First and foremost I extend my deepest and most sincere apologies to my Jewish sisters and brothers for the hurtful and divisive words that came out of my mouth during my interview with Richard Griffin," Cannon tweeted Wednesday evening. He continued: "They reinforced the worst stereotypes of a proud and magnificent people and I feel ashamed of the uninformed and naïve place that these words came from. The video of this interview has since been removed." Cannon further said he wanted to "assure my Jewish friends, new and old, that this is only the beginning of my education I am committed to deeper connections, more profound learning and strengthening the bond between our two cultures today and every day going forward."


If You Would Like To Support the Show Thank Youhttps://cash.app/$Informationman06


Subscribe To My First Channel Information Man Show As Well Thank You: https://www.youtube.com/channe....l/UCChSuwAR1y8P7DA07

Instagram : InformationmanPodcast06 https://www.instagram
MY PATREON Thank You : https://www.patreon.com/user

LIKE | COMMENT | SHARE | SUBSCRIBE

The show attempts to make assessments.To make critical analysis of what's happening in our society today from news, social issues, cultural issues politics societal issues, the goal is to open up one's mind. To give a critical analysis as to what's happening in our world today. To provide solutions and strategies.

(Podcast) Produced in 2020

Source:

https://www.spreaker.com/user/informationman06

Infirmation Man Show On: https://blackjunction.tv/@InformationMan

Twitter: @Clinton06

Page: Other Links https://www.buzzsprout.com/1113350/podcast/website


Copyright Disclaimer Under Section 107 of the Copyright Act 1976, allowance is made for "fair use" for purposes such as criticism, comment, news reporting, teaching, scholarship, and research. Fair use is a use permitted by copyright statute that might otherwise be infringing.

Copyright Disclaimer, Under Section 107 of the Copyright Act 1976, allowance is made for 'fair use' for purposes such as criticism, comment, news reporting, teaching, scholarship, and research. Fair use is a use permitted by copyright statute that might otherwise be infringing. Non-profit, educational or personal use tips the balance in favor of fair use."
Copyright Disclaimer, Under Section 107 of the Copyright Act 1976, allowance is made for 'fair use' for purposes such as criticism, comment, news reporting, teaching, scholarship, and research. Fair use is a use permitted by copyright statute that might otherwise be infringing. Non-profit, educational or personal use tips the balance in favor of fair use."
Disclaimer: The views expressed in the video are in fair use, free speech
and for educational
purposes and we are merely speaking on events in today's society. All views
expressed on this channel are not the thoughts and actions of the owner of this Information Man Show
Show more